Yuwei Li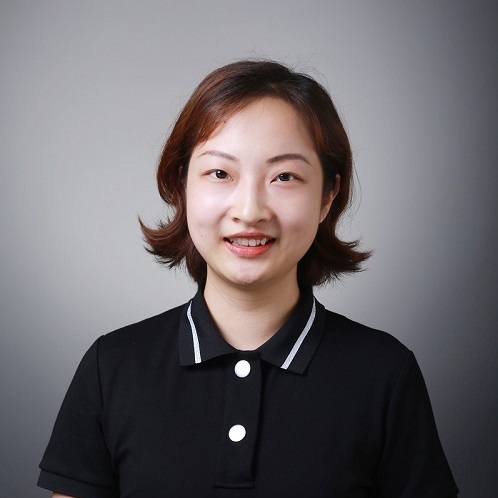 李玉玮
I am a third year Ph.D. student in the School of Information Science of Technology at ShanghaiTech University, China. I am supervised by Prof. Jingyi Yu, affilliated with VRVC. Here is my CV. My research interests involve markerless hand tracking and high quality human reconstruction, currently I am working on MRI based hand undersanding. Prior to that, I was supervised by Prof. Youyi Zheng for two years doing interactive computer graphics research.
I obtained my Bachelor degree in Computer Science from Shanghai University in 2016. My advisor was Prof. Yuchun Fang.
My profile photo is taken by amazing Xinyi Qu!
Email: liyw@@shanghaitech.edu.cn
Github: reyuwei
LinkedIn: yuwei17
---
Research Interests
Computer Vision

Hand Tracking
Biomedical Image Underastanding
Multiview Human Reconstruction

Computer Graphics

Sketch Based Modeling
Human Computer Interaction
Publications
| | |
| --- | --- |
| | Yuwei Li, Minye Wu, Yuyao Zhang, Lan Xu, Jingyi Yu. PIANO:A ParametricHand Bone Model fromMagneticResonanceImaging. International Joint Conference on Artificial Intelligence (IJCAI), 2021 [paper|project|video] |
| | Xi Luo, Yuwei Li, Yu Zhu, Xin Chen, YingLiang Zhang, Shi Jin, Haoxin Li, Jingyi Yu. Multiview Deformation for Dynamic Human Reconstruction[c]. [Submitted to TOG, in revision] |
| | Xin Chen, Yuwei Li, Xi Luo, Tianjia Shao, Jingyi Yu, Kun Zhou, Youyi Zheng. AutoSweep: Recovering 3D Editable Objects from a Single Photograph[J]. IEEE transactions on visualization and computer graphics (TVCG), 2018 [paper|project|video] |
| | Wenbo Wang, Yuwei Li, Xiaopei Liu, Feng Wang, Youyi Zheng. Using Visualization to improve Clustering Analysis on Heterogeneous Information Network[C]. International Conference Information Visualisation, 2018 [paper] |
| | Yuwei Li, Xi Luo, Youyi Zheng, Pengfei Xu, Hongbo Fu. SweepCanvas: Sketch-based 3D Prototyping on a Depth Image[C]. The ACM Symposium on User Interface Software and Technology (UIST), 2017 [paper|video|talk] |
Education
Ph.D. Student @ ShanghaiTech University 2016.9-present
I am now a Ph.D. student at SHTU under the supervision of Prof. Jingyi Yu. I mainly work on markerless hand tracking and high quality human reconstruction.
B.S. Student @ Shanghai University 2012.8-2016.7
I graduated with honor from the School of Computer Engineering and Science, Shanghai University. My advisor was Prof. Yuchun Fang.
Experience
R&D Intern @ DGene 2018.7-2019.10
I work as a part-time research and development intern at DGene Digital Technology, where I participate in a mobile virtual fitting project and dynamic human reconstruction under multiview setting.
Research Assistant @ ShanghaiTech University 2015.12-2017.12
Interactive computer graphics research with Prof. Youyi Zheng. We developed an interactive modeling system for rapid exploratory 3D modeling (UIST 2017) and a fully automatic framework for extracting editable 3D objects directly from a single photograph (TVCG 2018).
---
Hobbies & interests
Movies
MMA (Mixed Martial Arts)
---